5 PLACES YOU HAVE TO VISIT IN VALLADOLID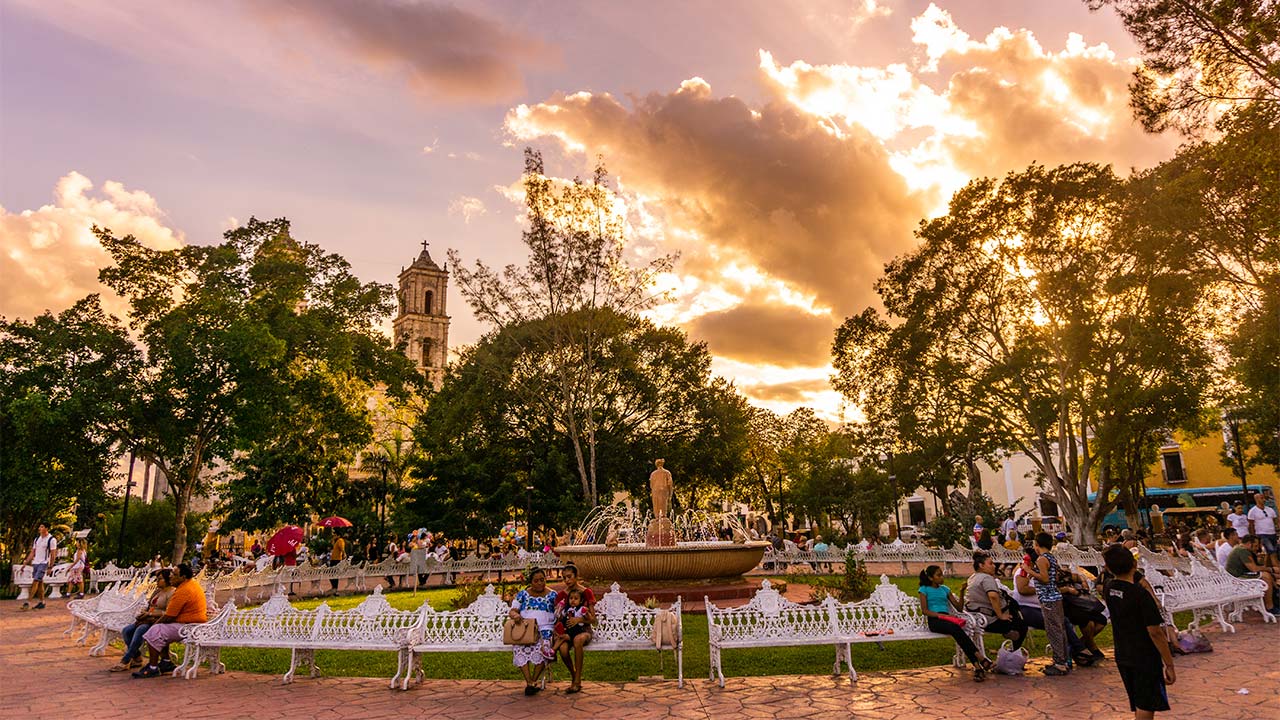 The main park "Francisco Cantón Rosado"
If you want to try the famous marquesitas of Valladolid, we recommend you take a tour in the "Francisco Cantón Rosado" park. Try the famous churros with chocolate or esquites that will make your visit a special tour with the song of the birds at sunset. Which is 5 minutes from Hotel Le Muuch.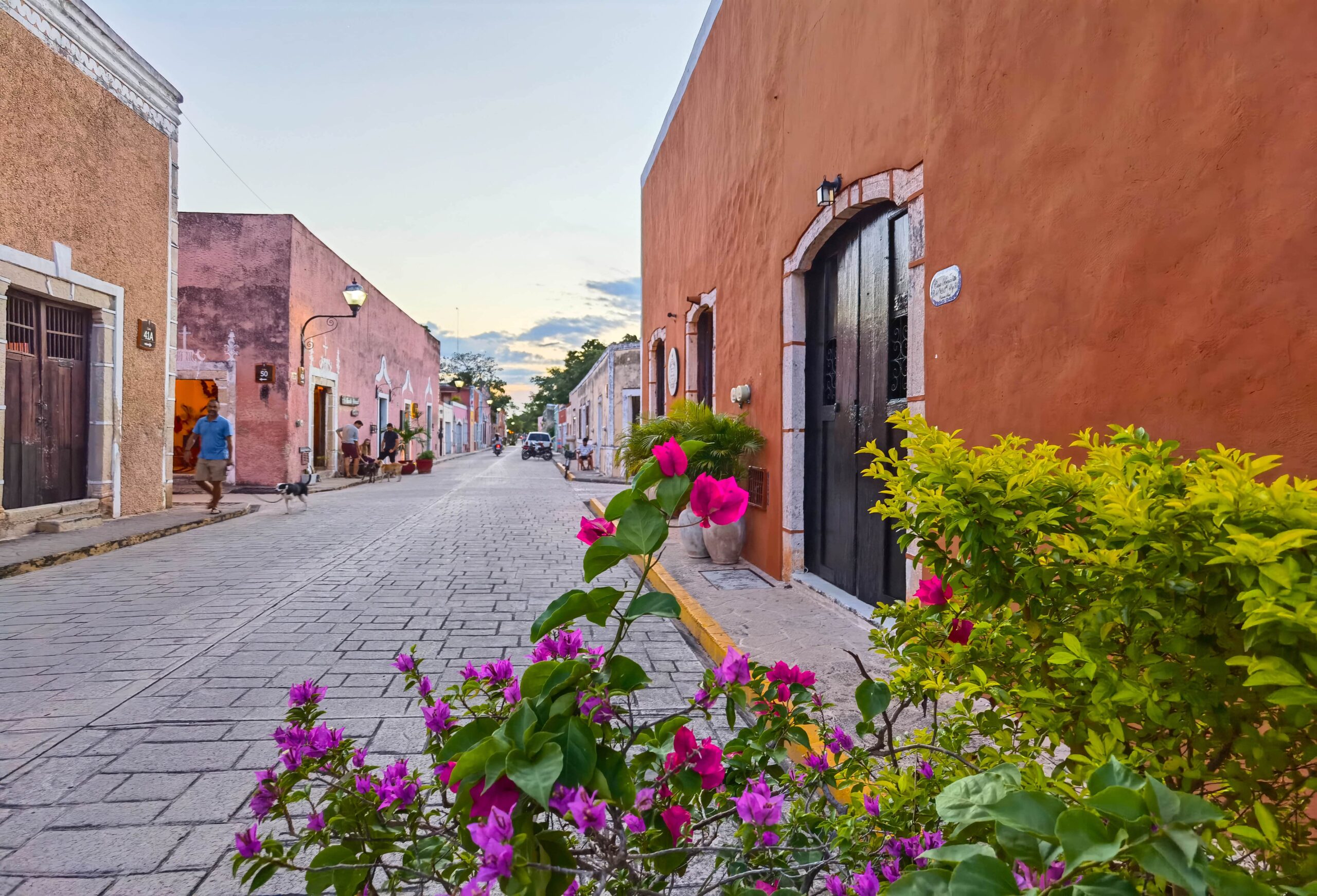 The Friars' Causeway (Calzada de los Frailes)
Enjoy a trip to the past on the Calzada de los Frailes es in Valladolid, it was built in the 16th century to unite the town of Valladolid with the Indian town of Sisal, there is a sketch and descriptions of the time, it is a kind of alley that joins the Sisal neighbourhood with the five main streets that lead to the centre of Valladolid.
You cannot miss the magic of the streets full of colour and history, colonial houses, cafes, boutiques, and restaurants that will make a unique experience and to end the day the light show at the end of the road in the former convent of San Bernardino de Sienna.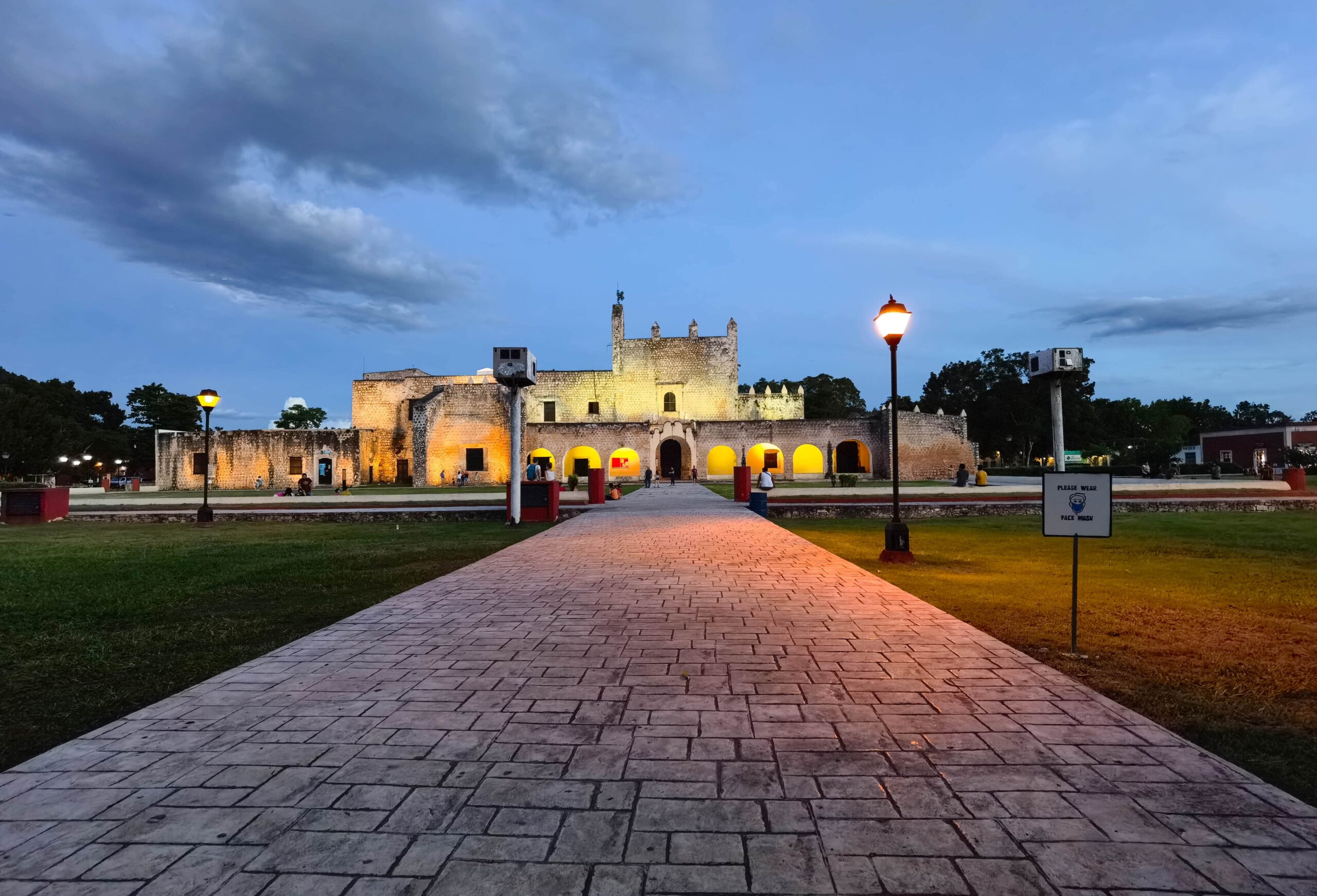 Light Show
In the ex-convent of San Bernardino starting at 9:00 pm you cannot miss the light and video show for national and international tourists where they tell us the story of the heroic Zací, which lasts 22 minutes. At that time the most memorable events in the history of Valladolid are narrated. The Spanish version starts at 9:00 pm and the English version at 9:30 pm.
The municipal market
Do you want to know a little piece of the most authentic Valladolid? Go to the Donato Bates Municipal Market and get lost among the fruit and vegetable stalls. There are also stalls where you can buy crafts and souvenirs, in addition to its authentic architecture.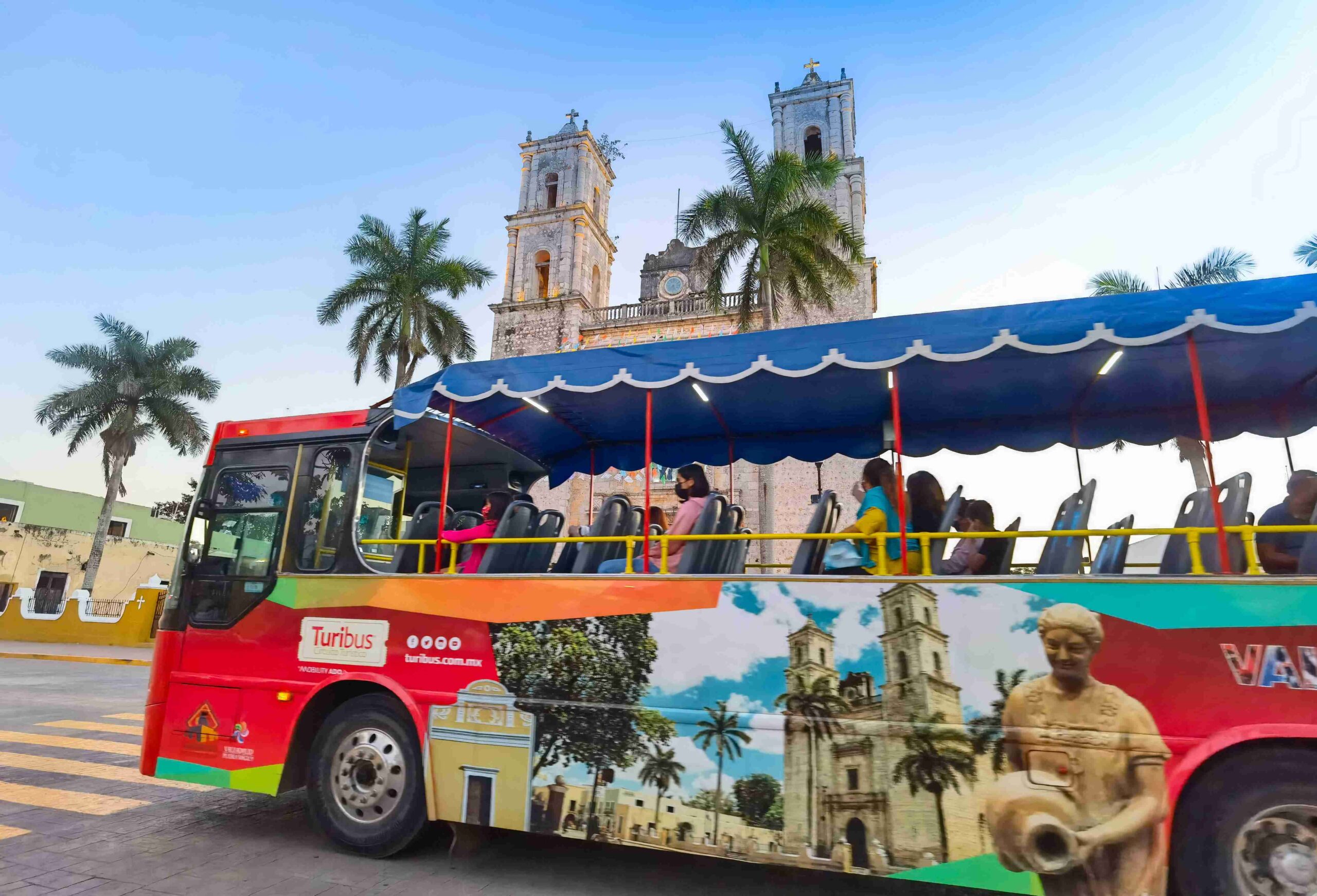 City tour in Turibus
When visiting Valladolid, it is essential to experience the new "City Tour Valladolid" which, through a panoramic bus, will be able to see the various sites, churches and emblematic monuments revealing the social and cultural wealth of the municipality. You will know the history of the colonial era, historical buildings, through the colours of its unique neighbourhoods in the city of Valladolid. Throughout the tour with Turibus, you will be able to enjoy the iconic neighbourhoods of the Magical Town of Valladolid, in which the architectural beauty and the history behind its museums, churches and monuments stand out. During the tour, you will be able to visit: The San Roque Museum, Former La Aurora Loom, La Calzada de los Frailes, Church of San Servacio, Zací Artisan Center.